18 janvier 2006
3
18
/

01
/

janvier
/

2006
13:07
Martèlement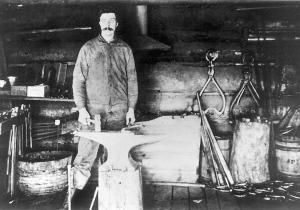 Gunthör Sweign, grand-père de Sred
"Poire, cessez de marteler la table du studio, le matériel coûte cher. Poire, vous vous êtes encore trompé de bouton, laissez-moi vous botter le séant." Pour cette émission plutôt virile, Jeanpop2 et M. poire, qui vêtait pour l'occasion un très beau débardeur à rayures, déployèrent tout leur hargne de prêcheur, car c'est pour le bien qu'on fait souffrir.
The Chancellors "5 minus 3"
The Omens "Searching"
The Dimensions "Knock you flat"
Thor's Hammer "My life"
Inell Young "The next ball game"
The Rainbows "Help me if you can"
Ike and Tina "Tell the truth"
Q65 "I despise you"
Paul Bearer and The Hearsemen "I've been thinking"
The Grasshoppers "Mod socks"
The Four Tops "Shake me, wake me"
Benny Curtis "Dirty hearts"
Bobby James "Going back to Philly"
The Moguls "Round Randy"
I Ragazzi Del Sole "Atto di forza n. 10"
The Strings "Don't go"
The Others "I'm in need"
The Benders "Can't tame me"
The Brogues "Now I find"
Weston prim "Get that feelin"
Alvin Delk and the Rocking Cavaliers "Ain't nothing shaking"
The Troggs "Meet Jacqueline"
The Falcons "I gotta see her"
Steve and The Board "I want"
The Cramps "You got good taste"
Kenny and The Kasulas "Chimes on 42nd street"
Denise and Co "Take me as I am"
Vous pouvez écouter l'émission en direct tous les mercredis de 20h à 21h30 sur le site de radio campus Orléans (voir les liens). Vous avez grand intérêt à le faire. Le site est actuellement en maintenance mais vous pourrez bientôt l'écouter en différé.