9 mars 2005
3
09
/

03
/

mars
/

2005
23:00
Tambourines and clap-hands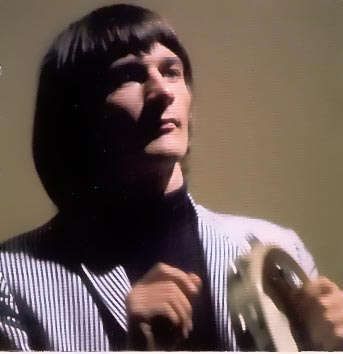 Le tambourin et les claquements de main sont partie intégrante du magnétisme sexuel du rock psycho-batave. C'est donc une heure et demie ardente que Jeanpop2 et son crew passèrent. M. Lesec, individu décidemment peu fréquentable, fut souffleté par M. Poire pour avoir comparé The Meters à ornette coleman. Pour éviter de futurs malentendus entre notre crew et le monde mesquin du j***, Jeanpop2 débutera sa prochaine émission par un sermon.
The Meters "Handclapping song"
Love "My little red book"
Thor's Hammer "The big beat country dance"
Oscar Toney Jr "Ain't that true love"
Sam Cooke "Having a party"
The Starlets "You don't love me"
Les Sauterelles "Janet"
The King-Beez "Now"
Hugo "Girl in the garden"
Jon "Upstairs downstairs"
The Romancers "That's why I love you"
The Chants R&B "One two brown eyes"
The A-Cads "Down the road"
Bill Pinkney "I do the jerk"
The Shadows Of Knight "Gospel zone"
Joe Tex "The only way I know to love you"
The Poets "That's the way it's got to be"
The Zombies "She does everything for me"
Roland Stone "Down the road"
The Mockingbirds "How to find a lover"
The Bagdads "Jelly"
The Rising Storm "Bright lit blue skies"
Jon Spencer Blues Explosion "Full grown"
Black And Blues "Come to me"
The Poets "I love her still"
Bunker Hill "Hide and go seek"
Vous pouvez écouter l'émission en direct tous les mercredis de 20h à 21h30 sur le site de radio campus Orléans (voir les liens). Vous avez grand intérêt à le faire.