2 février 2006
4
02
/

02
/

février
/

2006
18:55
Sécheresse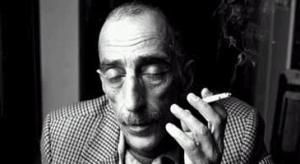 "Le coup de fouet, la trajectoire du sabre... Ca vous connait ça mon vieux". Cette phrase, et de nombreuses autres de pareille brillance, provenant des mêmes organes célestes, furent prononcées lors de cette soirée ballsy à souhait, dont le souvenir est déjà gravé dans le marbre.
Abraham and The Casanovas "The kangaroo part 2"
The Birds "Next in line"
The Night Sounds "Torment"
Creedence Clearwater Revival "Down on the corner"
Sunday Funnies "Whatcha gonna do (when the dance is over)"
The Premiers "Little ways"
Thee Midnighters "Never knew I had it so bad"
King Edward & The Bd's "Workin' for my baby"
Larry Williams & Johnny Watson "Can't find no substitute for love"
Freddie Wilson "Would it be like that"
Paul Revere & The Raiders "There she goes"
The Live Five "Move over and let me fly"
The Beach Boys "How she boogaloed it"
Vichan Maneechot "Dance dance dance"
Larry & The Blue Notes "Train kept a rolling"
The Standells "Riot on sunset strip"
Rufus Thomas "Itch and scratch"
Charles Wright "Must be your thing"
Candi Statton "The best thing you ever had"
The Canoise "Something I could do"
The Rationals "Turn on"
The Guess Who "Believe me"
Sly Stone "Ain't that lovin' you baby"
The Remains "Time of day"
Wee Willie Walker "There goes my used to be"
Bob Seger "Sock it to me Santa"
Vous pouvez écouter l'émission en direct tous les mercredis de 20h à 21h30 sur le site de radio campus Orléans (voir les liens). Vous avez grand intérêt à le faire. vous pouvez aussi l'écouter en différé une semaine après sa diffusion.