30 décembre 2006
6
30
/

12
/

décembre
/

2006
12:53
Cold-Wave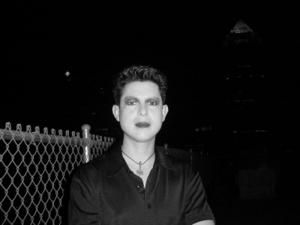 un jeune Mermouch pré-Psycho-Batave
Pour cette émission-pélerinage sur les terres gelées de l'enfance Mermouchienne, organisée pour faire plaisir à notre collaborateur Turc, et peut-être le faire sourire, M. Poire et Jeanpop2 firent tout leur possible pour amadouer le farouche Uder. En vain. Celui-ci refusa même d'acueillir La Carpa, venu tout exprès de Mejico pour le saluer.
Phrase de la semaine : "Putain" (Uder Mermouch)
The Starblazers "You better change"
The Music Machine "Everything is everything"
The Pastels "Circuit breaker"
The Bojax "Fast life"
The Troggs "Surprise surprise"
Yesterday's Obsession "The phycle"
The Friars Of Youth "All you wanted was a stand by"
The Monks "Oh how to do now"
Paul Martin "It happened"
The Henchmen "Please tell me"
Kim Fowley "We're not having a good time"
The Mystic Tide "Mystery ship"
The Younger Brothers "Go away"
The Chosen Few "Get it on life"
Silver Apples "I have known love"
Danny Burk & The Invaders "Ain't going nowhere"
5 Miles Out "Super sweet girl of mine"
Sly & The Family Stone "Let me have it all"
Betty Davis "Git in there"
Rumbles "Fourteen years"
Uder Mermouch a attribué à la Géorgie un indice de 4.3 sur l'échelle Psycho-Batave