12 janvier 2005
3
12
/

01
/

janvier
/

2005
23:00
Cellule de crise: sauvons la dignité de Mac Becquerel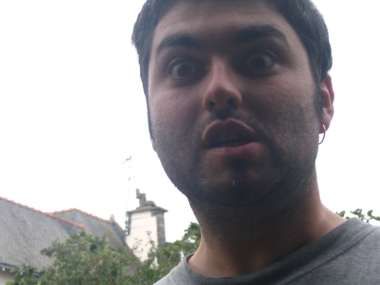 Le cousin de M. Becquerel, Mac, est toujours incarcéré dans la prison de San Quentin, où il subit le pire des déshonneurs en échange d'une protection douteuse. Nous lui avons dédié cette émission, entièrement composée de morceaux de la plus sûre virilité, afin de lui montrer notre soutien et relever sa dignité d'homme. Mac, un jour tu pourras à nouveau t'asseoir.
The Sonics "Cinderella"
The Pretty Things "Buzz the jerk"
The Sorrows "Let me in"
The Ranger Sound "Ricordami"
The Other Side "Out my light"
Jamo Thoma "Bahama Mama"
Bobby Freeman "I'll never fall in love again"
Kim Fowley "Night of the hunter"
Jades "Little girl"
Ike Turner and Tina "Nutbush city limits"
Del Shannon "Move it on over"
Andre Williams "Watcha gonna do"
Blacktop "Here I am I always am"
Syl Johnson "Ode to soul man"
Kent Meade "Is a bad one"
The Mummies "Die!"
The Deadly Snakes "Closed Casket"
Bunker Hill "The girl can't dance"
Bobby Patterson "Right on Jody"
The Bugs "Slide"
THe Chocolate Watch Band "Don't need your lovin'"
Soledad Brothers "Cadillac hips"
Vous pouvez écouter l'émission en direct tous les mercredis de 20h à 21h30 sur le site de radio campus Orléans (voir les liens). Vous avez grand intérêt à le faire.